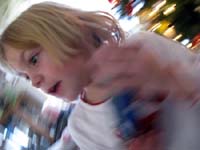 After nearly 4 months out of the country, I arrived home just in time for Christmas. As much as I enjoy traveling to new countries, tasting new foods, and experiencing new cultures, there's nothing that makes me happier than finally coming home...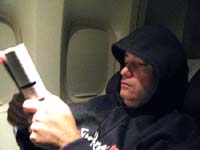 I even had Chris to keep me company on the long flight home, since he had met me in Australia. I have to say, everything from flight delays and long layovers, to filing lost luggage claims after being awake for nearly 24 hours, is significantly more tolerable when you're traveling with someone you love.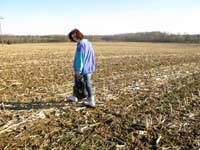 We spent Christmas day at my parents' farm in Farmington, Missouri. It was nice to spend time with the family after so many months away. After lunch, a few of us went searching for old Indian arrowheads in a nearby farmer's field that had recently been plowed for the first time in 100 years. My brother and sister had found more than 50 arrowheads and 300+ pieces of arrowhead in recent weeks. I found nothing.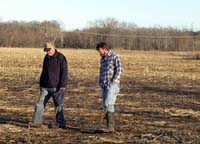 Since I had taken two weeks off in Australia, I had a little work to do between Christmas and New Year. It was only a few short days, working from home, spending my lunch breaks with Chris (his photo studio is only a few blocks away). I even convinced him to play hookey with me one afternoon so we could catch the matinee show at the cinema.

A few days later we celebrated Christmas a second time, this time with my in-laws, and then spent New Year's Eve with some good friends we hadn't seen in a while. By the time the new year began, I had completely recovered from the intense work and travel schedule of 2007. I'm now refreshed, re-energized and ready to take on the world in 2008.