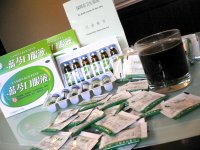 After two weeks in Shenzhen, I had finally adjusted to the new time zone, harsh climate, and maximum 6-7 hours of sleep per night, and was actually starting to feel normal again. Unfortunately, about a day later I started feeling like I might be getting sick...

My head was congested and my throat was scratchy, and I couldn't sleep more than 4-5 hours without having to get up to blow my nose. It was hot and humid every day, all day, and I could feel myself getting grumpier and grumpier as we worked in the office until 8pm--9pm--9:30pm. By Thursday I was feeling horrible and ended up leaving early (7:30pm) to try to find some cold medicine to help me get a good night sleep.

On Friday morning, I thought I might go into the office for a few hours to make sure everyone else on the team had the direction they needed for a productive day, and then go back to my apartment and back to bed. However, I found out that this sort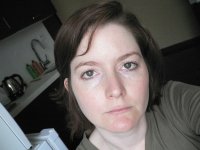 of thing is simply not done in China. If you go into the office, you should be prepared to work a full (11-hour) day. If not, it's better to stay home. So I decided to take a sick day.

A little later that morning, I got a call from a colleague who said that the client was concerned about my health and was in the process of scheduling an appointment for me at a nearby hospital. Although I would have preferred to stay in bed, it would have been rude for me not to accept such a thoughtful gesture. So that afternoon, I had my first encounter with the Chinese health care system.

When my colleague came back to the apartment to escort me to the hospital, he explained that I would be getting much different treatment than most Chinese receive. My client had personally called the chairman of the hospital (who apparently was a friend) to ask him to take special care of me, and had arranged for some sort of medical concierge to meet us at the hospital to ensure I received VIP treatment all the way.

After filling out a simple form (name, phone number, allergies) and paying cash (100 RMB) for the doctor visit, I went into a room with my colleague and the concierge to explain my symptoms to two people sitting at a table. One of them took my pulse from my left wrist for a couple of minutes, and then from my right wrist, and then looked at my tongue. They asked all sorts of questions in Chinese, while my colleague translated and the concierge listened. I was relieved I didn't have any embarrassing symptoms to explain.

In the end, the one who had taken my pulse turned out to be the doctor. He figured out that I had a cold, and prescribed two types of traditional Chinese medicine which my colleague could only translate as: one that makes you stronger, and one that makes your body function properly.

My colleague reassured me that it was nothing out of the ordinary--mostly herbs and things that Chinese people take all the time. One medicine was in powder form, with about 20 packets of different ingredients that needed to be mixed with hot water and taken twice a day. The other was ready-to-drink vials of brown liquid that I was supposed to take 3 times a day.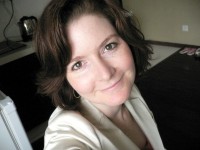 I took the medicine as prescribed for the next five days, and it didn't seem to have any major side effects. After a week of Chinese medicine and almost 7 hours of sleep every night, I am happy to report that I have fully recovered.
Read More...